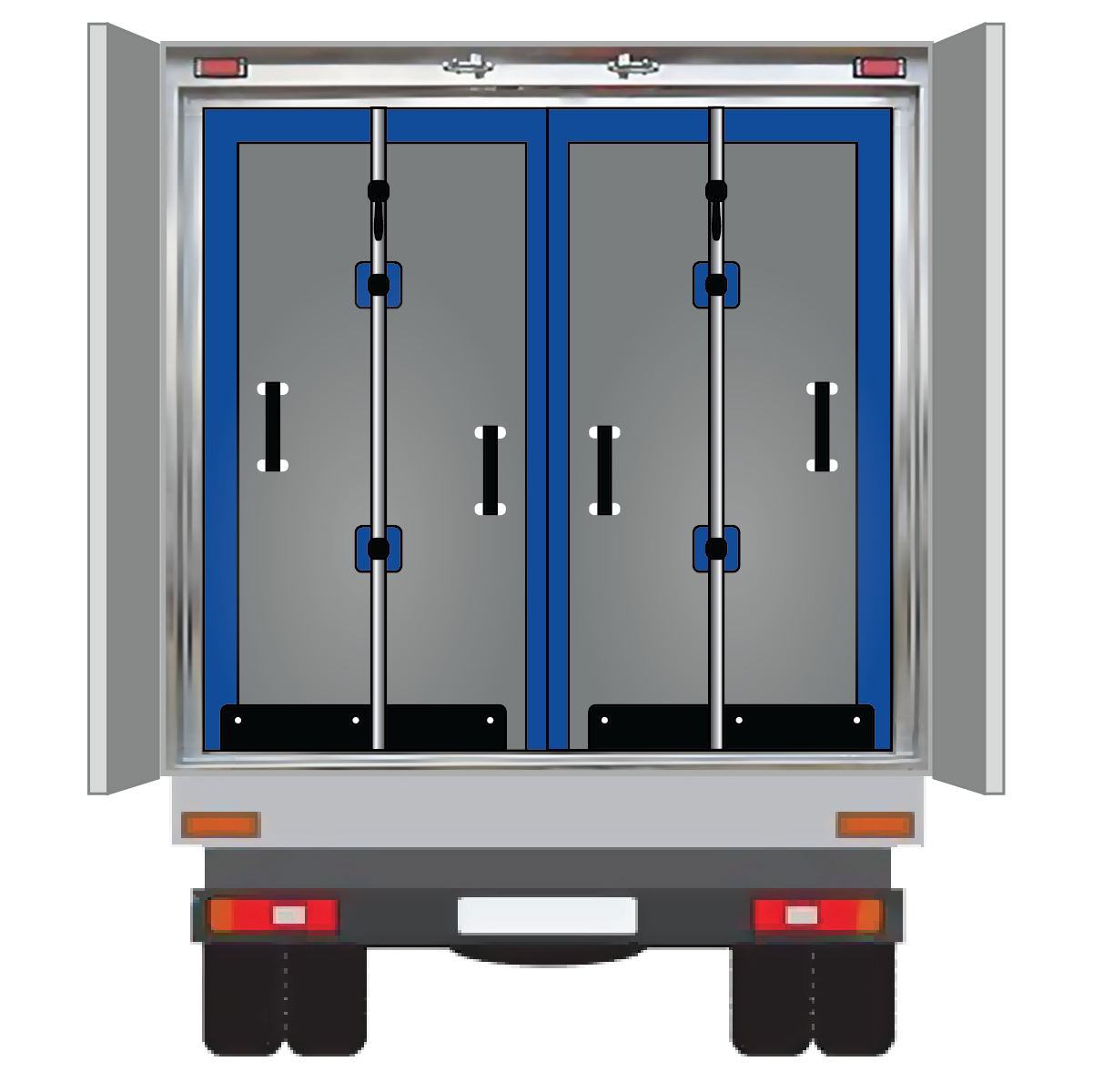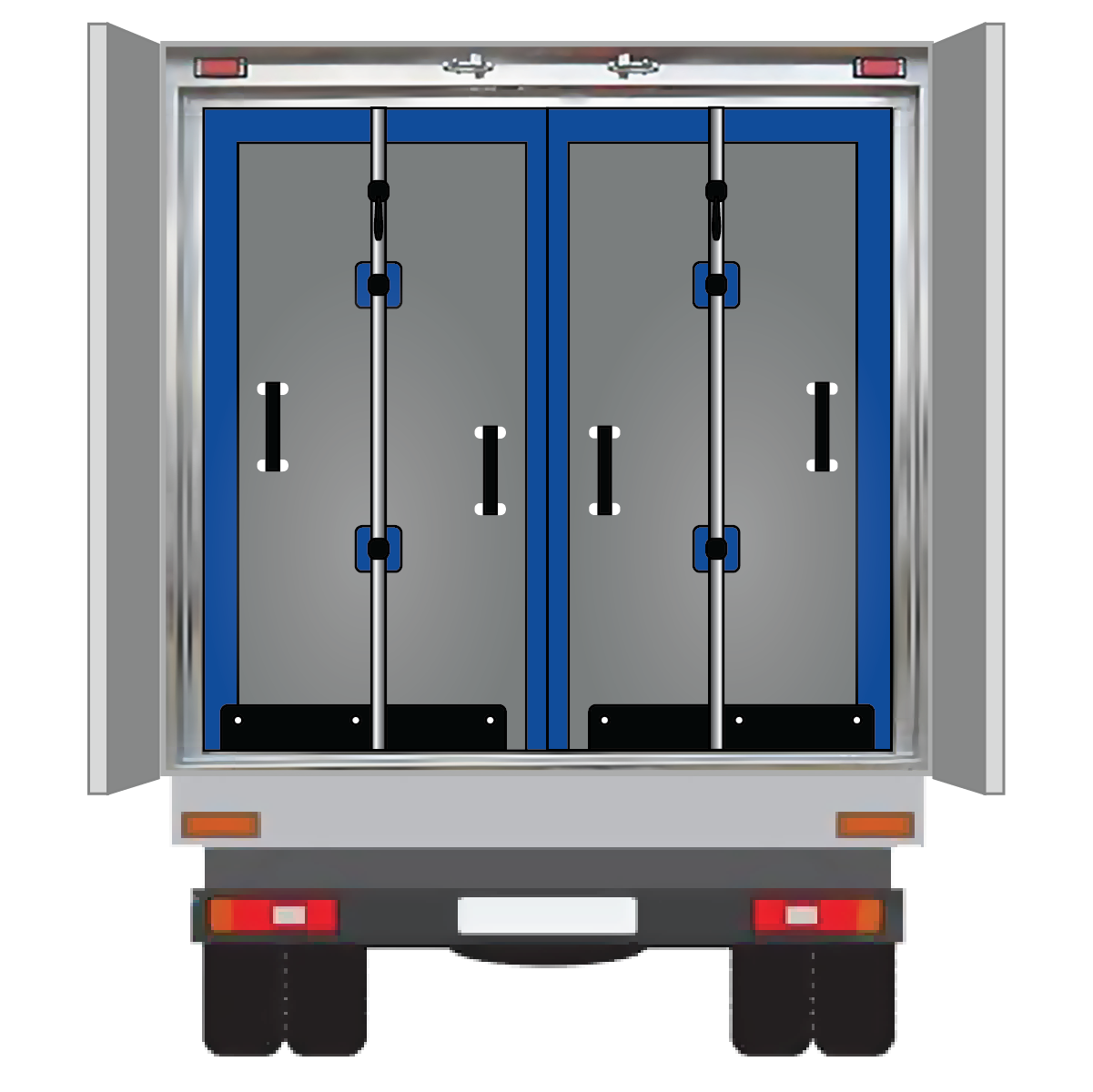 Variations of our products from analogues
Easy installation system:
• Provides for easy installation and removal of partitions;
• Ensures wear protection of covers;
• Ensures tight seal between the van walls even in case of protruding elements.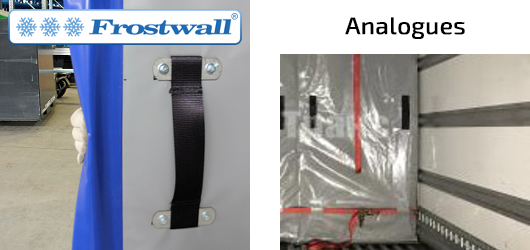 Soft loop:
• Provides for interconnections of mats, sticks on two sides;
• Prevents ruptures while in operation;
• Ensures easier folding.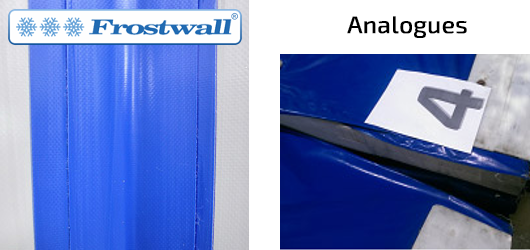 Bonded cover:
• Sealed cover, manufactured using the technology of hot sealing, prevents penetration of moisture, mildew, bacteria, odors inside partitions.
• Covers are made of materials of various density, outer contour is made of PVC fabrics of enhanced density (at least 900 gsm) extending service life of partitions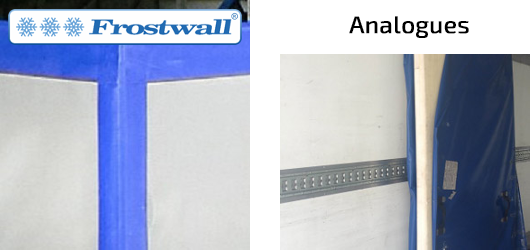 Flat fastening:
• No injuries to a driver during installation and removal of partitions;
• Prevents partition fabrics break by protruding fasteners while in operation;
• Pleasant appearance;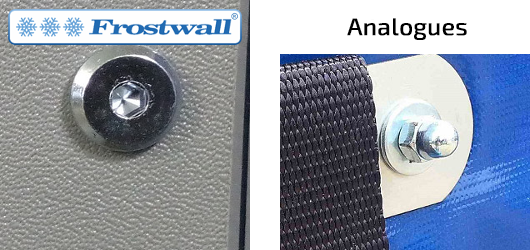 Abrasion protection:
• Sewn ABS protects partition bottom from abrasion during intensive operation;
• Protects partitions from damage by pallets during the loading process, height: at least 180 mm, thickness: 3 mm;
• Installed along the whole length of partition, except the Soft Contour;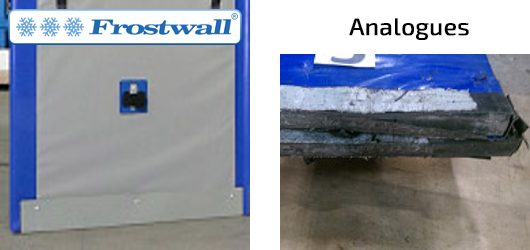 Thermal insulation:
• PE foam – flexible, curling and folding without failure, dynamic elasticity modulus: 0.036 МPa;
• Sufficient density of thermal insulation: 30 kg/m3;
• High isothermality – thermal conductivity factor λ0, W/(m*ºС): 0.031.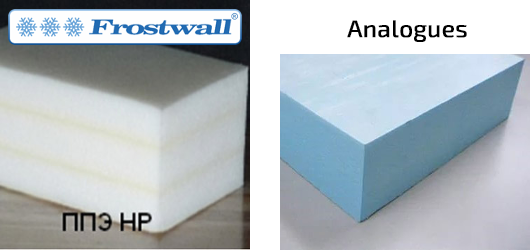 Carrying handles:
• Easy installation and removal of partitions;
• Easy carrying and moving;
• Included in standard package;